Ref:
Date:
Location:
Photographer:
Ref:
Date:
Location:
Photographer:
Press & Fundraising
Spring Sale 2015 (feature in The Malta Independent)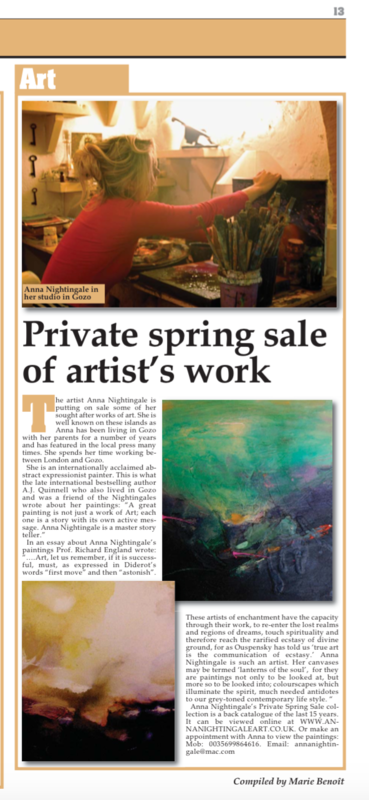 Fundraising
Anna is keen to support charities through her art when possible and in the past year alone has helped raise thousands of pounds for Cancer Research UK through Ronan Keating's Emeralds & Ivy Ball and for the NSPCC through Vivienne Westwood's Gold Label event.
Expressions of interest for future fundraising activities are more than welcome.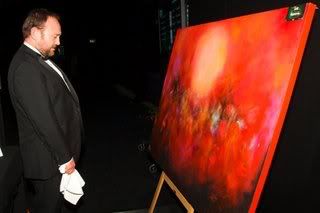 Emeralds & Ivy Ball 08
***LATEST FUNDRAISING NEWS***
Anna has donated a 22 carat gold painting as part of a fundraising event for Haiti. The live auction will take place at The Club at The Ivy on Wednesday February 17th 2010 with live music courtesy of Paloma Faith. The club are welcoming bids via email from non members in the run up to the 17th. If you are interested please contact Jen: jr (at) jenroberts.co.uk in the first instance. Images of the painting are available in the art gallery section of this site. High resolution images available on request.
Press
Coming soon...